Museum Quick Stop ~ The Science Museum of Minnesota located in Saint Paul, Minnesota.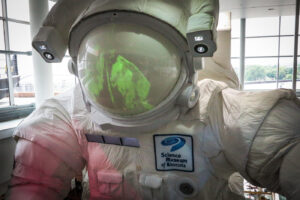 The museum focuses on topics in technology, natural history, physical science, and mathematics education. The Science Museum was founded in 1907. The museum's current location on the banks of the Mississippi River in Saint Paul offers 370,000 square feet of space. It includes a 10,000-square-foot temporary exhibit gallery, five permanent galleries, outdoor space, and an IMAX Convertible Dome Omnitheater.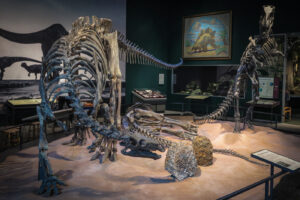 Just off the lobby of the Science Museum is the National Park Service's Mississippi River Visitor Center serving as a gateway to adventure along the mighty Mississippi. The visitor center has free admission, but the Science Museum of Minnesota charges an admission fee to visit their exbibit areas and the theater.




Science Museum of Minnesota


120 West Kellogg Boulevard


Saint Paul, Minnesota



N 44º 56′ 33″ W 93º 5′ 55″