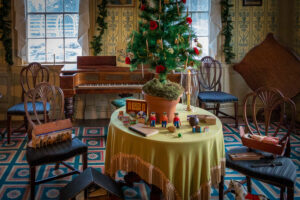 Old Sturbridge Village is an outdoor living history museum located in Sturbridge, Massachusetts which recreates life in an early 19th-century rural New England village, featuring costumed historians, artisans, and farmers; historic homes, trade shops and water-powered mills; a working farm with heritage breed animals; and permanent and rotating exhibits. It is the largest living history museum in New England, covering more than 200 acres. The Village includes more than 40 original buildings, homes, meetinghouses, a district school, country store, bank, working farm, three water-powered mills, and trade shops.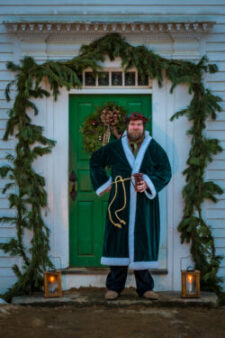 The museum is popular among tourists and for educational field trips. Costumed interpreters speaking in modern English help visitors understand 19th-century life. Old Sturbridge Village holds its annual Christmas by Candlelight on Friday through Sundays in December. It is an evening filled with New England holiday traditions, live musical performances, storytelling, sleigh rides, festive foods, a roaring bonfire, and strolls around the decorated Village Common.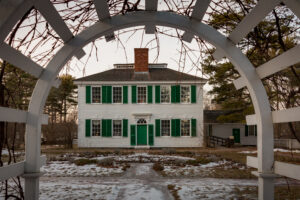 Each night the village does a traditional tree lighting on its common and there is even a gingerbread house contest to be enjoyed. New for this year's Old Sturbridge Village Christmas by Candlelight is a new Christmas Tree Trail. You can stroll along the trail, enjoying a roaring bonfire, cocoa and cookies, music, and 50 sparkling trees. At the end of the trail, you can write a special Christmas Wish at their Christmas Wish Bridge. A wonderful New England tradition to make heart-warming holiday memories with your friends and family.
Text Credit: OSV.org & Wikipedia

Old Sturbridge Village


1 Old Sturbridge Village Road


Sturbridge, Massachusetts 01566



N 42° 6′ 31.88″ W 72° 5′ 55.31″