A visit to the Henry Doorly Zoo and Aquarium in Omaha, Nebraska should be on your bucket list as it was mine. This zoo contains exhibits that you will not see anywhere else and is considered by some to be the best zoo in the world.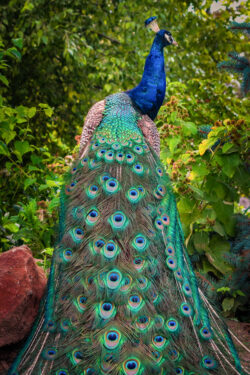 In fact, in 2014 TripAdvisor proclaimed Henry Doorly Zoo the "World's Best Zoo", leading San Diego Zoo and Loro Parque Zoo in Spain. Omaha's Henry Doorly Zoo and Aquarium originally established in 1894 as Riverview Park Zoo is now nationally renowned for its leadership in animal conservation and research and has many notable exhibits. Some of the most spectacular exhibits to explore…
Lied Jungle
America's largest indoor rainforest and one of the largest indoor exhibits of its kind in the world. This exhibit allows visitors to look out from behind a 50-foot tall waterfall and feel the tropical environment all around you. Explore the natural rainforest environment as you walk through this exhibit showcasing rainforests from South America, Asia, and Africa. You will see monkeys, tapirs, macaws, and pygmy hippos and many more who call the world's rainforests their home. You can even get a snack and an amazing view of the Lied Jungle from inside the connected Durham TreeTops Restaurant that serves salads, sandwiches, and burgers from the grill.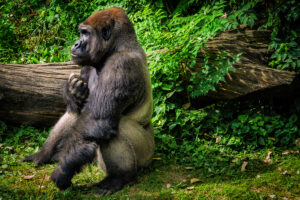 Suzanne and Walter
Scott Aquarium
This 1.2 million gallon aquarium is unique as it allows you to peer up from the ocean floor as aquatic animals from around the world swim by and circle above you while strolling through their 70-foot shark tunnel which features sharks, stingrays, sea turtles, and coral reef fish. The aquarium also contains aquatic habitats from polar regions, temperate oceans, the flooded Amazon rainforest, and coral reefs. There is even a touch tank that is fun for the whole family to feel a shark's scales and the rubbery skin of a stingray.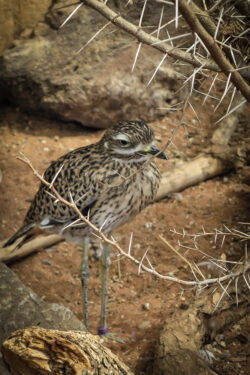 Desert Dome
The Desert Dome world's largest indoor desert inside the world's largest glazed geodesic dome which has become an Omaha landmark. The Desert Dome has plants, animals and geologic features from three desserts from around the world: The Namib Desert of southern Africa contains a 30-foot tall sand dune and a variety of unique desert plants including succulents, palms, mesquite trees, grasses, herbs, shrubs, and the endangered Welwitshcia, found only in the Namibian deserts. The Red Center of Australia is a unique isolated desert and that exhibit brings a taste of it into the Desert Dome with Wave Rock an overhang of colorful granite caused by water carrying dissolved minerals like iron. In the Sonoran Desert exhibit of the American southwest and northwest Mexico, you will see ocelots peering about, peccaries wallow in the desert dirt, walkthrough Rattlesnake Canyon the world's largest indoor rattlesnake exhibit and see prickly pear cactus and the tall endangered Saguaro cactus with the occasional roadrunner sighting around the desert.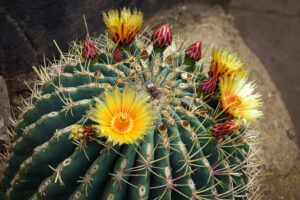 There are many more exhibits that are sure to entertain everyone in your group and to engage the wonderment about the world's diverse animal kingdom. Don't miss the Kingdoms of the Night beneath the Desert Dome containing the world's largest nocturnal animal exhibit. Also, go ape with a visit to the Hubbard Gorilla Valley where the gorillas roam free and the visitors are on display. Or perhaps a visit to Expedition Madagascar to see unique animals like the aye-aye and giant jumping rat or a favorite among the younger ones of your tribe Madagascar's ring-tailed lemur. There are sights to see around every corner and when you need a break or bite to eat there are close to a dozen places to grab a snack, meal or just a cool drink. There are plenty of benches to sit and relax or just to enjoy the view or you can relax and explore with a ride on the Omaha Zoo Railroad or Skyfari open-air chairlift. There is so much to do at the Henry Doorly Zoo and Aquarium that it may be a multi-day destination to take it all in.

Henry Doorly Zoo and Aquarium


3701 S 10th Street


Omaha, Nebraska 68107



N 41° 13′ 28.93″ W 95° 55′ 43.33″