As I am a third-generation descended from Swedish immigrants on my maternal side I wanted to connect with my nordic heritage by visiting the American Swedish Institute in Minneapolis, Minnesota.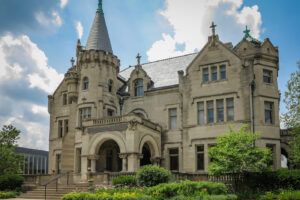 The American Swedish Institute is a museum and cultural center dedicated to the preservation and study of the historic role Sweden and Swedish Americans have played in U.S. culture and history. The museum complex includes the 1910 Swan Turnblad Mansion that was built for Swedish immigrants Swan and Christina Turnblad, and the adjoining Nelson Cultural Center built in 2012. The museum offers exhibits from Sweden and the Nordic region, programming for youth and family, and performing arts offerings. The museum includes a wonderful cafe restaurant called FIKA from which I was able to enjoy a traditional nordic lunch. FIKA was named "Best Lunch In Minnesota" by the Minnesota Star Tribune in 2013 for its New Nordic cuisine.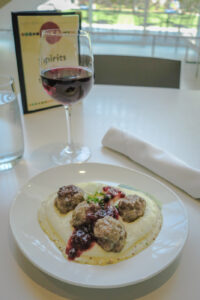 While I was at the American Swedish Institute, I explored the Swan Turnblad Mansion that had many rooms decorated with understated Scandinavian influences and traditional Swedish artifacts. Two of the rooms that impressed me the most were the grand foyer with its ornate wood carved and marble fireplace and the wood-carved grand staircase featuring winged lions and the ballroom simply decorated with a grand piano and photographs of Swedish musicians and performers on the walls above the elegant wood paneling. In addition to the mansion, there were exhibits on Swedish culture such as the pop group ABBA that was topping the charts worldwide from 1974 to 1982 and a special exhibit called Amp Up! The Hagstrom Guitar Sensation about the Hagstrom electric guitar.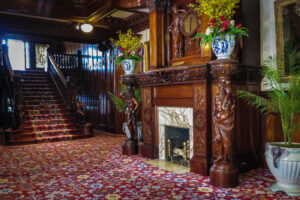 Hagstrom electric guitars were a favorite with rockstars including Elvis Presley and Frank Zappa, the glittery guitars became a Swedish icon. The museum is simple and understated but as a cultural center has many activities to engage the whole family and to celebrate Swedish traditions and heritage. The American Swedish Institute even offers language classes to learn Swedish or Finnish. If you have Scandinavian heritage, the American Swedish Institute is a must-visit.



American Swedish Institute


2600 Park Avenue


Minneapolis, Minnesota 55407



N 44º 57′ 18″ W 93º 15′ 57″